Every month we have a deal, usually on hat blocks but this month you can enjoy 15% discount on our Block Spinners (BS2)!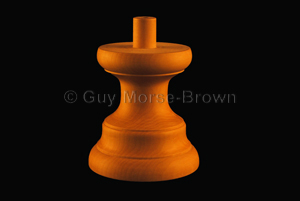 This is a traditional wooden block spinner, which can be useful for old vintage blocks where the stand hole varies in diameter to our standard. The peg is 25mm in diameter so as long as the hole in the block is bigger than that then it will fit fine. The advantage of this type of spinner is that with the short peg, the block sits on the flat surface so the depth of the hole in the block is also not important.
They also look great as a display stand (see below) for your beautiful Guy Morse-Brown Blocks!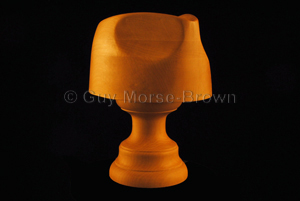 Check out previous 'block of the month' pages for some more inspiration (discounts no longer apply!)