What are 'necks' on hat blocks for?
I notice that some hat blocks have 'necks'. Why is that and what are they for?
Some of the smaller perching beret hat blocks and some cloche blocks have a hollowed underside to allow you to block the material and then fold up inside the hollow and pin to allow you to create a neat finish to your bottom edge.
An alternative to the hollowed base on hat blocks is the American-style block with a 'neck'.  When using the FB1A block (pictured below) tie string into the small groove at the base of the shape. Once blocked and dry you can then sew the ribbon just below the fold line. On smaller button hat blocks of this style sewing the ribbon at this stage is much simpler and less fiddly.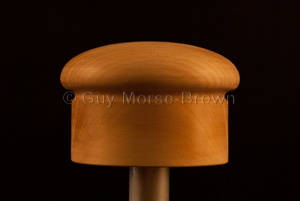 After sewing the ribbon in place you can now flip the 'neck' inside. This is a good option where the size of the block does not allow the base to be hollowed easily but is also a great technique on any similar shape of any size.
The CB294F below is a puzzle block to help you remove the blocked hat easily, as the block dismantles inside the blocked hat. It's worth noting that if you are blocking this shape in felt and tucking under, we recommend you request the size 2cm / 3/4″ larger than the head size to allow for this.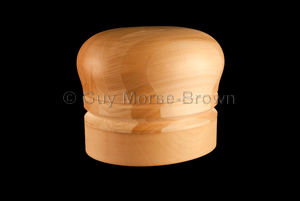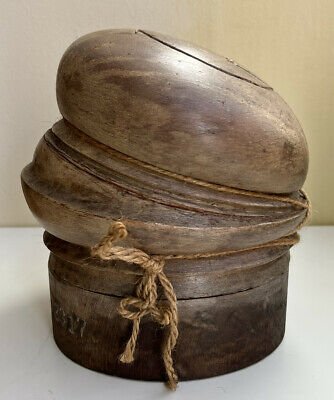 Telescopic and Puzzle Blocks with 'necks'
You will also see plenty of vintage 3D / telescopic puzzle blocks that have a 'neck'. Note that on these style blocks the size is measured around the neck at the bottom, when the felt is folded inside, this is the head fitting.
We'll be answering more of your questions soon, in the meantime if you're looking for inspiration and millinery projects why not head over to HATalk? With this code GMB20 claim 20% off a new HATalk Subscription.
If you're hoping to delve deeper and improve your skills then check out Hatcourses.com – which houses a list of millinery and hat-making courses around the world and available teachers.