When are corset stays used in hat making?
It could be hard to make the connection if you have never tried to take a blocked crown or brim off a hat block after stiffening and drying!
A corset stay (the type which looks like a flattened wire spring) is ideal for removing blocked hats off their blocks. They have smooth ends hammered onto them which will not damage the hat fabric. Such stays bend in all directions yet remain stiff. Firstly insert the corset stay between the cling film covering the block and the hat fabric. Then, move it up and down to loosen the material and enable you to take your blocked shape off without damaging it. Very helpful indeed!
Here is a corset stay in use with a felt cloche hat. Notice the corset stay pushing up beyond the 'waist' of the felt cloche. Work your way around the block, pushing the corset stay up as high as it can go.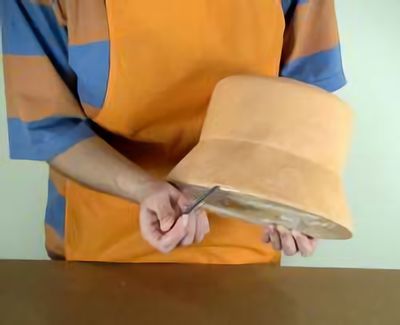 Here is a corset stay in use with a sinamay crown. You can see the corset stay through the sinamay. Push it up and down around the sides of the crown, preparatory to pulling the crown off the block.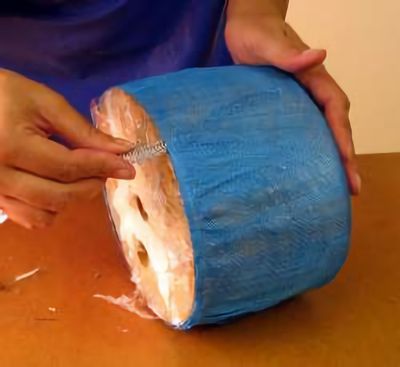 Blocking your fabric onto the block makes it as close to the block as possible. The cling film between the fabric and your wooden block prevents it from being stuck permanently to the block! When you insert the end of the corset stay between the hat fabric and the cling film, you will loosen the hold created by the blocking and stiffening.
We'll be answering more of your questions soon, in the meantime if you're looking for inspiration and millinery projects why not head over to HATalk? With this code GMB20 claim 20% off a new HATalk Subscription.
If you're hoping to delve deeper and improve your skills then check out Hatcourses.com – which houses a list of millinery and hat making courses around the world and available teachers.