Does my hat block need a string groove?
I notice that some hat blocks have string grooves/rope lines and some don't. How do I know if my hat block needs one or not?
String grooves are sometimes referred to as rope lines. Whether a block has a string groove or not is often down to preferred methods and techniques of working. Nowadays string grooves are seen more frequently and offered as an extra. Sometimes they are included as a standard with the block maker. There are some things to consider when deciding if your hat block needs a string goove.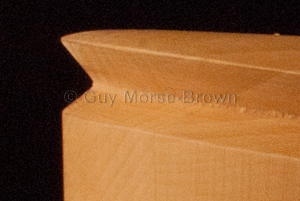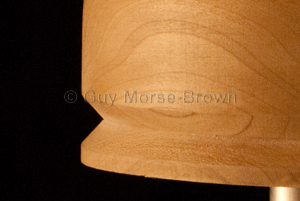 When are string grooves useful?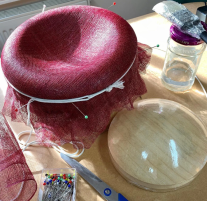 They are particularly useful and time efficient when blocking large brims and saucer-style hats. As with a lot of millinery techniques, pinning the bigger brims is very time-consuming. By tying blocking string/cord into a string groove and securing it with a pin you can save both your time and your stash of pins.
Take a look at this picture on the left. Take your saucer blocks and cover it with sinamay. Once you've got the material over the shape of the block tie the string firmly into the string groove. Next, secure the string with a few pins. Finally, if the block has a presser like the one pictured, put that in place with weights on top and leave it to dry.
Picture of a blocked saucer with kind permission from Louise Claire Millinery
Why do some hat blocks have multiple string grooves?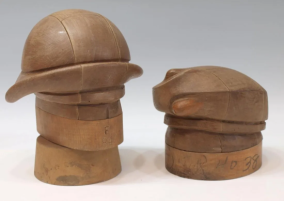 Some vintage hat blocks, particularly the complex puzzle blocks have multiple string grooves. In this case, the grooves allow the dried felt to be folded and manipulated and sometimes collapsed concertina style into the finished shape. After removing the blocked felt from the puzzle blocks the lines would either serve as a folding guide or leave a marked feature in the material.
Some 3D blocks also have more than one string groove. The CB191F pictured has a small groove at the bottom of the main shape followed by a 'gap' and then a standard string groove. If you tie into both grooves and cut off at the lower one, the resulting neck will flip up inside the top section of the hat and disappear from sight. You can even sew on your ribbon before flipping it up inside, which is very convenient!
Some hat blocks have string grooves included as standard, if you're unsure ask us!
We'll be answering more of your questions soon, in the meantime if you're looking for inspiration and millinery projects why not head over to HATalk? With this code GMB20 claim 20% off a new HATalk Subscription.
If you're hoping to delve deeper and improve your skills then check out Hatcourses.com – which houses a list of millinery and hat-making courses around the world and available teachers.
You can find blocking string in our webshop: