Every month we offer a discount on one of our popular designs and this month it is the Boater combo BB84 & MB78. This is designed as a perching boater at 21″ as you can see in the gorgeous example below, but it can also be made to fit any head size required. The hat below was made by Fraser Annand Millinery.
It's very easy to block the two parts that screw together with the screws provided. As well as a string groove on the brim, the tip even has a special secret feature to help create a nice flat top – without which, it's easy to end up with a top that sinks in as the material dries.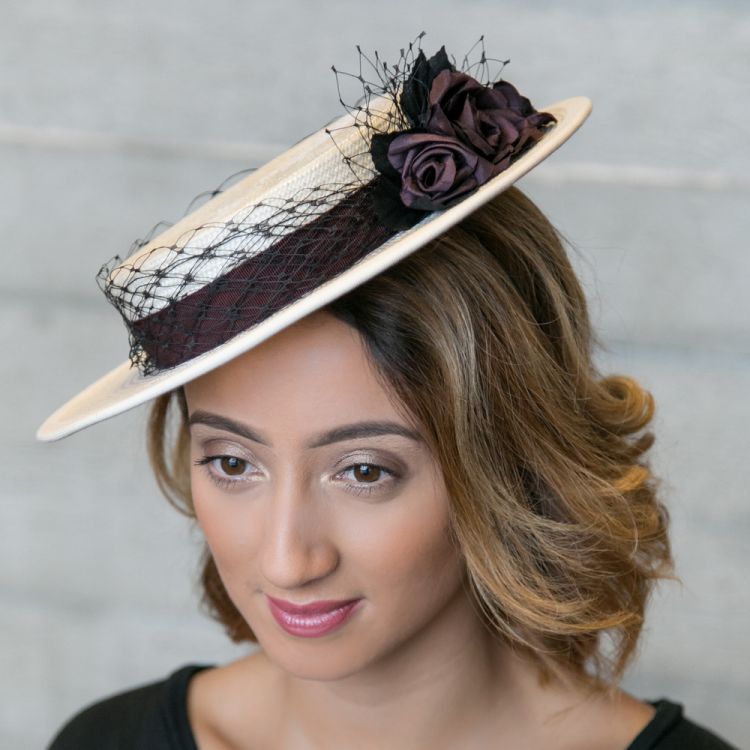 More great examples below are head fitting sized boaters made by Roxanne Willard.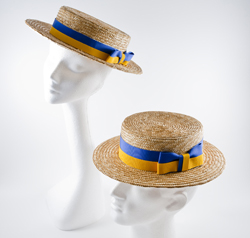 Check out previous 'block of the month' pages for some more inspiration (discounts no longer apply!)