Every month we offer a discount on one of our popular designs and this month it is the five part saucer block CB191F.
This is a really stunning shape about which we have received many wonderful comments, and it's not hard to see why from the pictures below.
It is a saucer style block 215mm in diameter but because of the five part nature it produces a double sided three dimensional shape. The material is blocked right over and tied into the first small string groove at the base of main shape. Then it is tied into the lower string groove which becomes the cut line. After cutting, the head band ribbon can be sewn onto the head band (the flat above the lower groove) and then it is flipped inside on the first small groove. The base of the block with the grooves on is 122mm which will also be the diameter of the opening in the hat which sits on the head. So, it is a smaller perching hat rather than a head fitting one.
We love the hat below made by Ani Stafford-Townsend from the Milliners Guild in Bristol and we are really looking forward to seeing what you create using this wonderful block.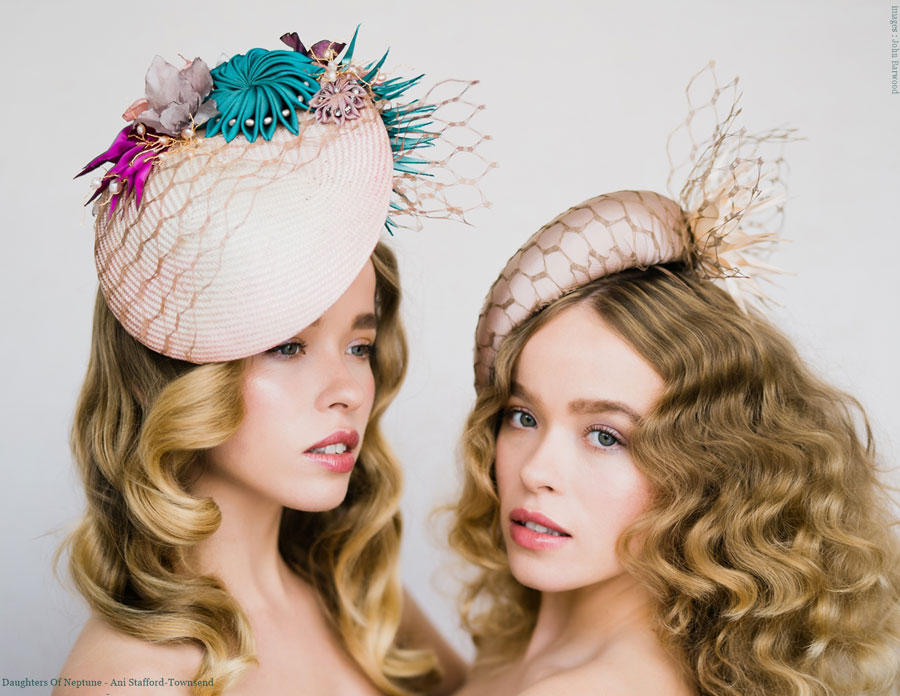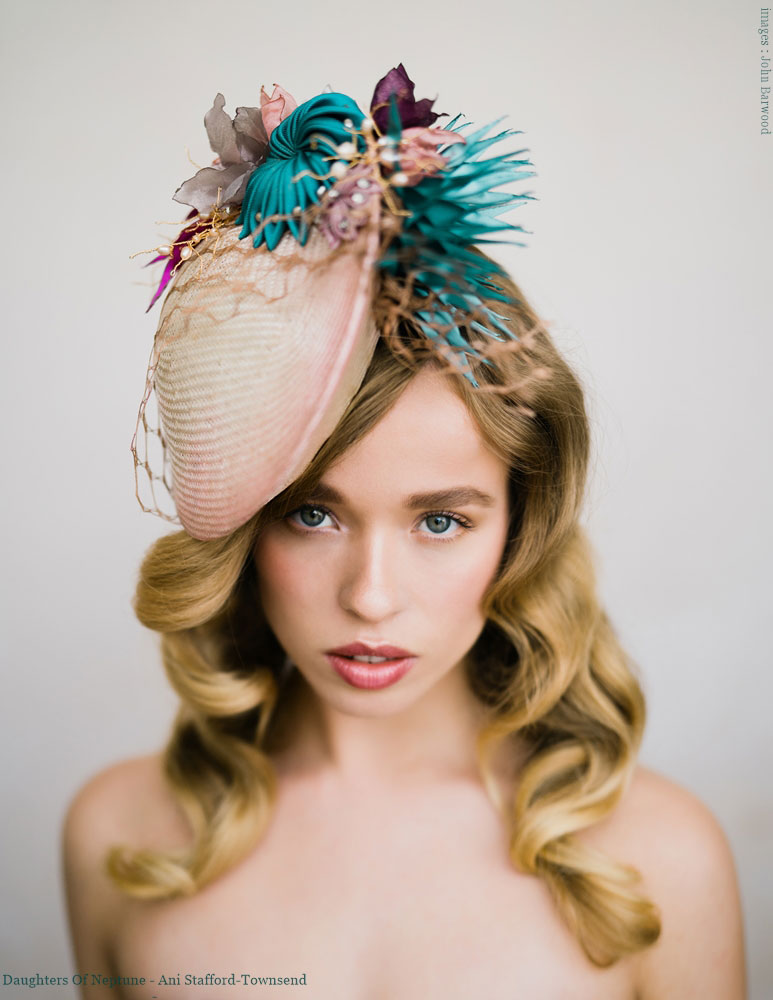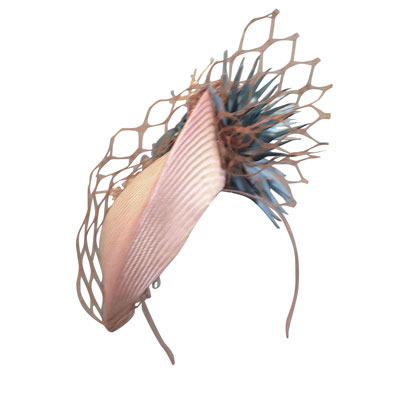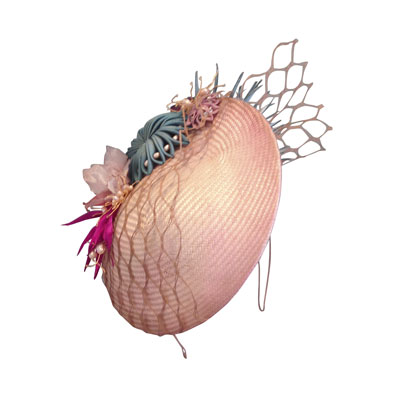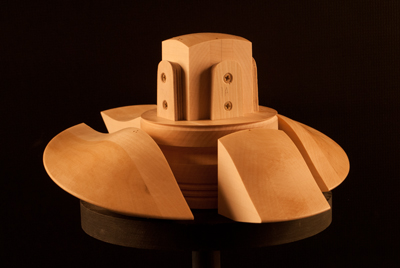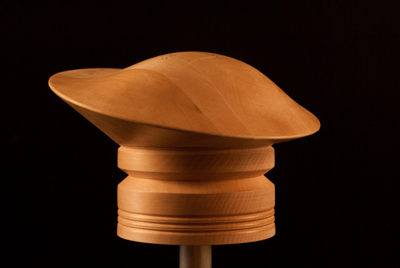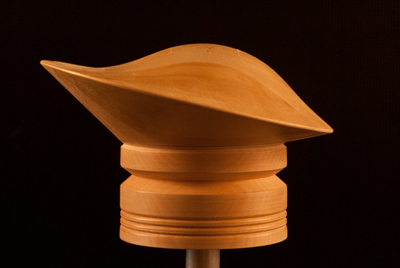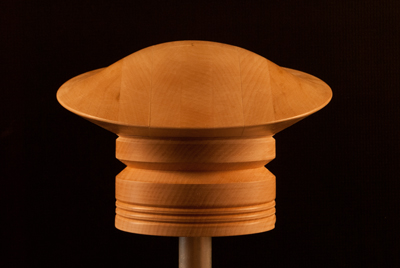 You will receive 15% discount on the price below when you quote 'Block of the Month'
CB191F Crown Block
£286.00
A stunning 3D five part saucer shape. The base of the block features one small groove at the bottom of the main shape followed by a gap and then a standard string groove. If you tie into both and cut off at the lower one, the resulting neck will flip up inside the top section and disappear from sight. You can even sew on your ribbon before flipping it in – very convenient indeed!
Ex VAT £238.33