Head band style 'hats' have been quite popular this year and for a nice summery style we thought we would use our popular FB57. Having a block like this allows you to create a head band style that has a bit of volume to it rather than just being a flat layer of fabric. It can be blocked in many materials including leather. The length of the block is such that with one side just above the ear, the other will be slightly higher but if could also be placed centrally on the head. Two fantastic examples of what you can do with this block are show below and made by Jill Humphries of Millinery Jill.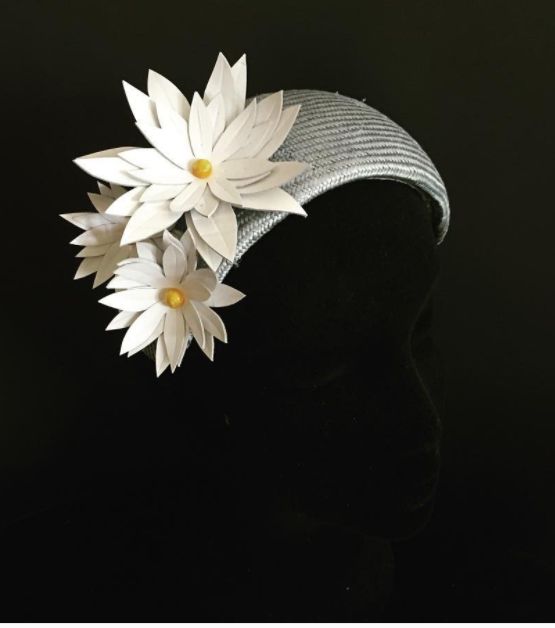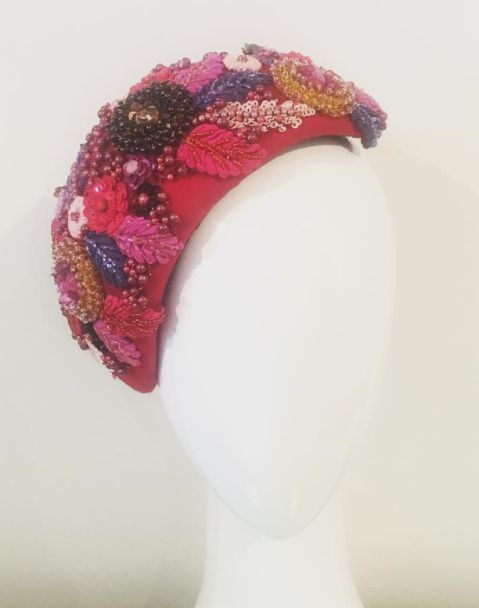 FB57 – Fascinator Block
£75.00
A band shaped block that allows you to create a three dimensional shape by folding the material around and pinning underneath. Head block not included.
Ex VAT £62.50