Every month we offer 15% discount on one of our popular designs and this month you can get a discount on our percher block FB35.
This is a gracefully curved fascinator block that is almond-shaped in section and length. It measures 9.5 x 30cm and can be used alone and fixed to a band or you could block multiples to trim a hat. You also have the option to block both sides and stitch together to create a 3D shape or block just one side.
We love the fabulous examples below by Isidora of
Ercegovac Hat
s.
More lovely feathered examples below are by Michelle Boyt of
Butterfly Hat
s.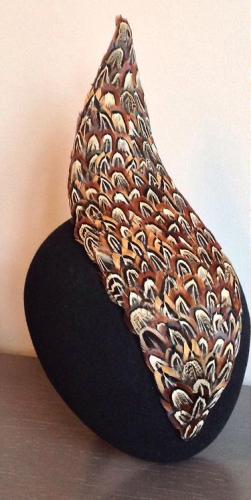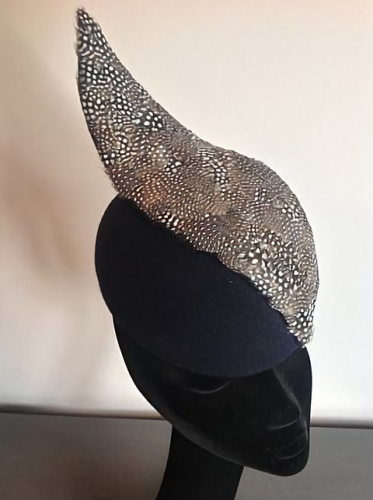 Check out previous 'block of the month' pages for some more inspiration (discounts no longer apply!)