Turned down brims are generally made on brim blocks with a solid centre onto which a collar can be fitted – see Accessories. We offer a wide range of designs and sizes for these blocks. The larger diameters offer greater flexibility for cutting the outline of the brim to any desired shape. All turned down brim blocks are fitted with threaded fasteners for securely attaching one of our collars
Some brims come with string grooves as standard where they are necessary to give a clear cut line, but where they are not included they can be added for an additional charge of £27.00 (£22.50 ex VAT). Please check the description.
The crown position on these blocks can be offset from the centre for a small extra charge. Please give the offset measurement you require.
Price for offset £13.00 (£10.83 ex VAT)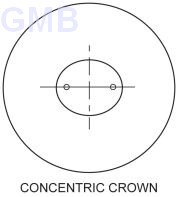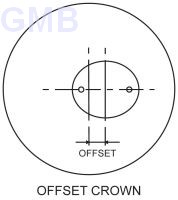 IF YOU LIVE OUTSIDE THE EUROPEAN UNION, THE EX VAT PRICES ARE FOR YOU