Every month we offer a discount on one of our popular designs and this month it is the brim block BB96 and crown block CB7.
With the popularity of early 2oth century period dramas at the moment we thought you'd love this set as much as we do. Some old cloche hats were made on circular rather than oval blocks and rather than causing problems with the fit as you might think, it actually creates a very attractive effect.  In order for the hat to fit the head, when placed on the head, the front and back will be pulled out a little thus making a slight slope in those areas. This could of course be created in the block but that would be more work for us and more cost for you. Seeing as it works so well in circular form, there's really no need! See for yourself in the beautiful hat below created by Kate Fuller.
Along with a set of brim legs these two blocks work very well together when blocked in one. If you're not sure about this technique, just ask, it's a great way to work giving excellent results and is easy too.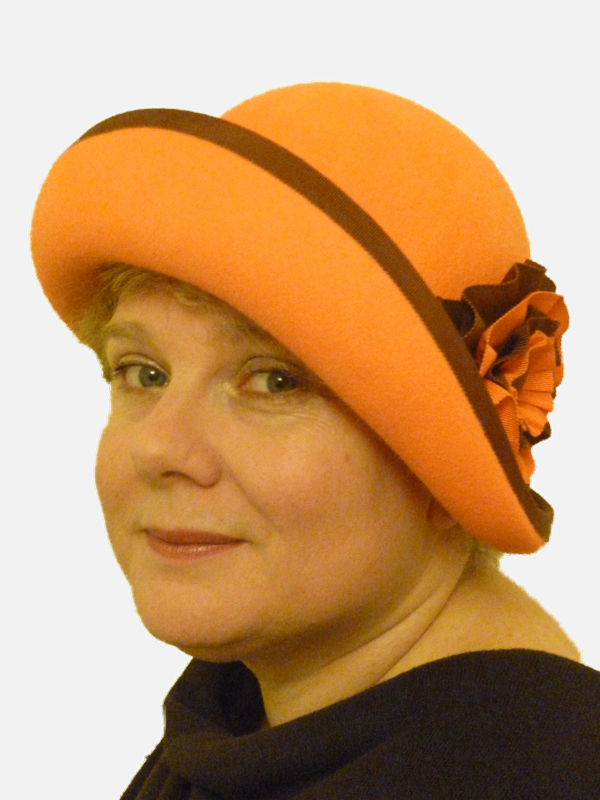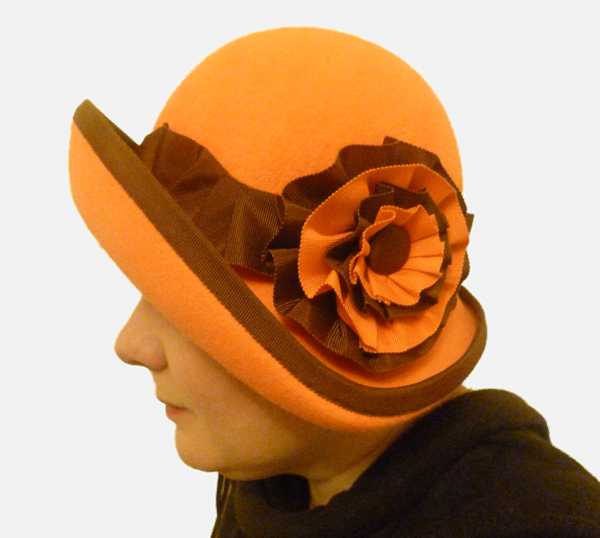 You will receive 15% discount on the prices below when you quote 'Block of the Month'.  A saving of over £55!
BB96 Cloche Brim Block
£253.00
A very early 20th century cloche brim featuring a great sweep across the face. This block is circular in form and works ideally when sized 3/4″ bigger than the crown so that it can be blocked in one. Brim legs needed for this. String groove included as standard.
Ex VAT £210.83
Brim Legs
£33.00
Brim legs are useful when blocking in one (one piece of felt for crown and brim together). The legs mean that the brim is supported off your work surface leaving enough room for the blocked crown to be pushed through to the desired height. This is a very effective and quick way to work leaving you less sewing to do later. Brims generally need to be 3/4″ bigger than the crown and legs need to be ordered at the same time as the brim so we can attach them securely. The picture shows a BB45 with legs.
Ex VAT £27.50