Flower Making Tools – Small Set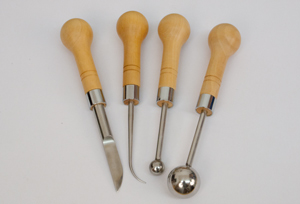 A smaller set of our flower making tools – a £12 saving on buying the tools individually. Knife (veining tool), curved point (rat tail), 15mm ball and 30mm ball.
If you are not ordering blocks as well, this product can be purchased in our online shop.
Ex VAT £65.83